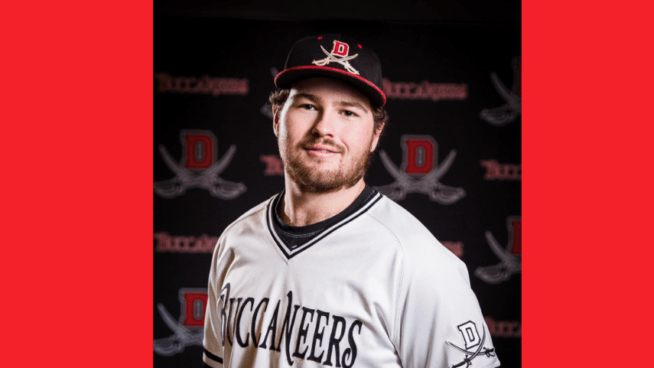 Another DCC Buccaneer Baseball player recently signed with a four-year institution. Sophomore first baseman Kayne McGee of Canada has officially signed his National Letter of Intent to play for NCAA Division II West Liberty State University in West Liberty, West Virginia.
Kayne played his freshman season at Erie Community College in New York. After transferring to Dawson as a sophomore, he played in 10 games and went 10-29 for a batting average of .345. He compiled 2 doubles, 7 RBI's, 2 runs, with an on base percentage of .406 and a slugging percentage of .414.
Kayne will play for head baseball coach Eric Burkle. Coach Burkle just completed his 8th year for the Hilltoppers. The Hilltoppers have had six consecutive 20-win seasons under Burkle. West Liberty was 4-10 during this past season that was cut short because of COVID-19.