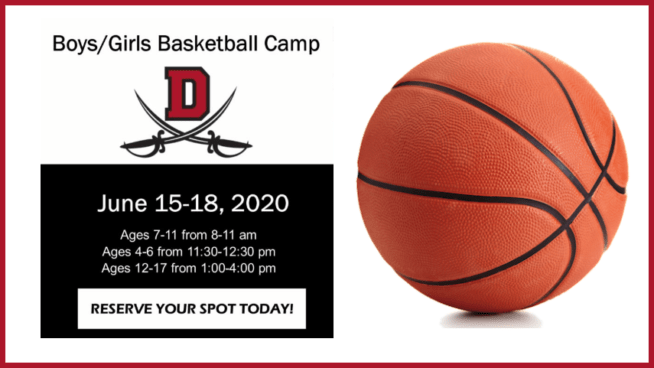 The Dawson Community College Men's and Women's Basketball programs will host their boy's and girl's summer basketball camp June 15 to June 18. Camp times will vary according to age groups:
Ages 7-11 from 8:00-11:00am
Ages 4-6 from 11:30-12:30pm
Ages 12-17 from 1:00-4:00pm.
Some of the daily camp activities will include fundamental skills of dribbling, passing, shooting, rebounding, and defense; as well as team strategies.  There will also be contests, competitions and awards.  Each camp participant will receive a free basketball, t-shirt, camp photo and prizes.
To register, visit
www.dawsonbucs.com
and click on the Fan Zone link to download a camp brochure.  There are also brochures at Squad Sports, Pizza Hut, Stockman Bank, CC's, Holiday Inn, Crav'ns and Los Amigos Restaurant.  If you any questions or concerns, please contact the coaching staff: Romeo Lagmay at
rlagmay@dawson.edu
377-9450 or Joe Peterson at
jpeterson@dawson.edu
377-9459