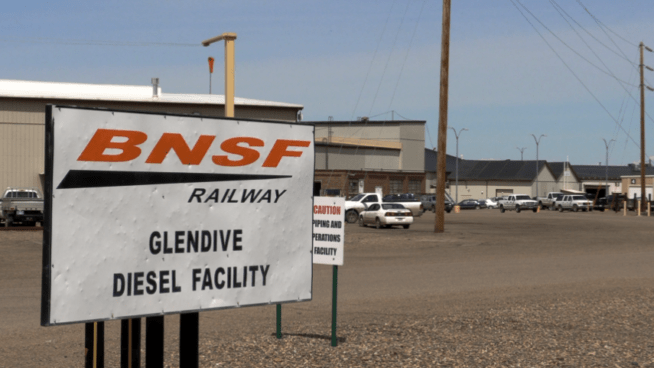 Glendive Broadcasting along with many of this community have received news of the Glendive Diesel Shop closure. In an official letter sent by Gary Grissum VP of Mechanical of the BNSF Railway Company to effected employees the reason for closure was outlined. In the letter Gary indicated the closure was due to the current business environment with the decline in crude oil shipments and to the structural decline in coal demand. Along with the Glendive Diesel shop several locations across the BNSF system including locations in Kansas, Minot, and Mandan among others have been affected.
The BNSF Railway has been a major cornerstone in Glendive history. Like many other Midwest towns across America that are a product of manifest destiny and westward expansion, Glendive owes much of its growth to the proximity of the railroad.
The closure comes as a shock to many as similar reports of closures have in the past. The current situation economically and socially with the Corona-virus certainly lends for grim prospects. With the workers involvement with several unions and advocates within the community we will be following this story closely for any other developments.
Times are hard and change is coming no matter what we do, but what we can do is be good to those around us. Our neighbors need good neighbors more than ever, we need that extra bit of patience, we need the understanding that we are all going through something, and importantly we need to be there for each other.