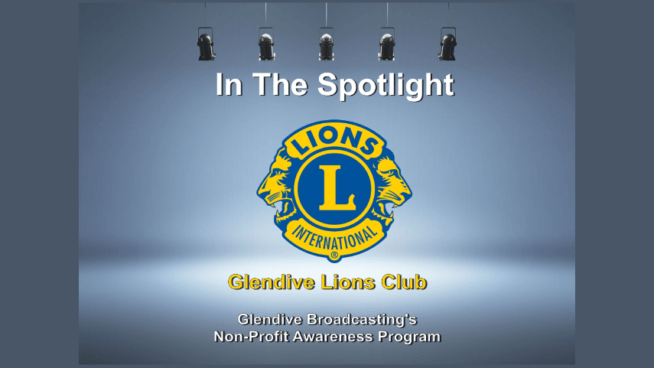 Glendive Broadcasting has concluded the month long awareness program featuring the Glendive Lions Club. We have learned so much about the amazing work the Lions Clubs do for our communities. Local Lions clubs take an active part in their communities and are always there to pitch in and help others. We feel fortunate to have had the chance to work with and meet so many dedicated people, "Lions!"
We found out that there are several Lions Clubs in our area. When we looked at our television broadcasting map we were impressed to see so many other Lions Clubs in our area. Thank you Lions, from all of us at Glendive Broadcasting.
If you are you interested in helping others, and serving your community.
The Lions are looking for someone just like YOU!
Call today to learn how you can join the Glendive Lions.
Call: (406) 377-5631