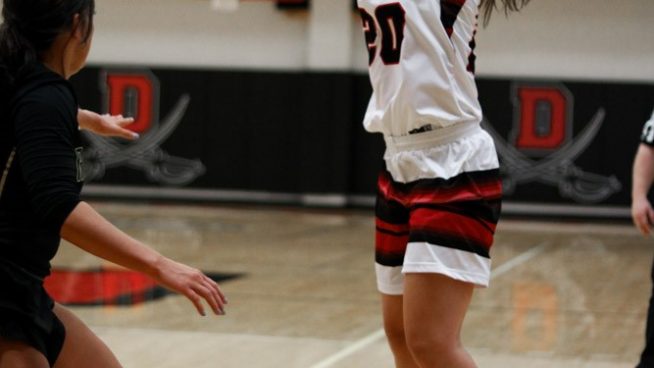 The Lady Buccaneers of Dawson Community College are back in the winning column after defeating Williston State College 78-57. Dawson is now 3-2 in the Mon-Dak Conference and 11-11 overall.
Despite being .500 on the season, Coach Romeo Lagmay, Jr. is still impressed by the freshmen workmanship, "I am really proud of these young ladies competing day in and day out since our Las Vegas Holiday Classic. All a coach can ask for is hard work and competing, and that's exactly what they are doing. We don't necessarily dominate an entire game, but when push comes to shove, we're there winning or at least in the game when the smoke clears."
Ashley Orozco led the team with 18 points, along with 3 rebounds, 4 assists and 3 steals. Ashya Klopfenstein recorded another double-double with 16 points and 10 rebounds, as well as 2 assists and 1 steal. Tamiya Francis scored 10 points, to go along with 2 rebounds, 4 assists and 4 steals. Ervianne Cly came off the bench to score 10 points of her own and grabbed 4 rebounds.
Dawson outrebounded the Lady Tetons 50-42. They also recorded 13 steals and 17 assists. The Lady Bucs scored 42 points in the paint, while Williston only had 28. Second chance points favored the Lady Bucs 18-8. Points off turnovers also gave Dawson a favorable edge against Williston, 25-13. Dawson won every quarter.
DCC will continue to be on the road, as they face their in-state rival Miles Community College on Sunday, January 26 at 1:00 pm. Miles CC is 5-0 in conference play.