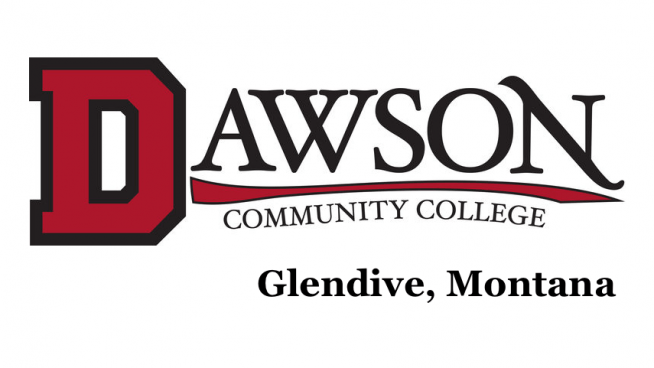 GLENDIVE, MONT. – September 13, 2018 – Dawson Community College reports Fall 2018 enrollment of 426 students. This is a 28 percent increase compared to Fall 2017 headcount of 332 students. Official enrollment numbers are not tabulated until after the 15th day of classroom instruction which occurred September 12, 2018.
Measuring enrollment also considers the number of full-time equivalents, or FTEs. One FTE is equal to 15 credit hours. Although the overall number of FTEs dropped only about one percent from 2017 to 2018 (266.13 to 264.2), the number of Montana resident FTEs and FTEs enrolled through the Western Undergraduate Exchange (WUE) program increased by seven and 21 percent, respectively.
DCC President Scott Mickelsen stated, "While the total FTE count is disappointing, I'm very pleased with the increases in Montana and WUE FTE. Additionally, the increased headcount reflects a national trend of more part-time and non-traditional students pursuing post-secondary education. Students throughout Montana and across the region are choosing DCC for the opportunities we provide in career and technical education, workforce readiness, and to students seeking transfer to a four-year institution."
Enrollment numbers are collected again at the end of the semester. DCC anticipates an increase in both headcount and FTE at that time, as students in classes beginning after the census may not have enrolled in time for the count. The end of term data also provides DCC insight into student retention.
DCC continues its work to increase enrollment for the coming semesters. This includes new and innovative methods to communicate regularly with prospective students and expand marketing efforts and target audiences.
For more information on Dawson Community College's enrollment numbers and recruiting efforts, please contact President Scott Mickelsen at 406-377-9406 or smickelsen@dawson.edu
Dawson Community College (DCC) fosters a culture of excellence in education, providing all students quality learning and opportunities for growth and partnership in local and global communities. DCC strives to become the standard of excellence for institutions of higher education.